Watch the Trailer of DEMON KNIGHTS OF ANKHORON
REVOLUTIONARY ARPG
Complex combinations of heroes, weapons, armor, and magic with over 100+ combinations.
All characters will have close up melee skills, ranged magics, block-breaking combos, and many destructive options
Battle skilled champions and bosses with access to the same skills you have
Heal with your Flask or spells in the field or return to town to rest
Combat
Exciting fighting game mechanics
Master 3+ weapons to defeat your foes (Longsword, Poleaxe, Katana)
Infuse magic into your skills to quickly dispatch enemies
Cast ancient magic fireballs to rain destruction from afar
Combine all your skills to defeat your opponents with a dizzying array of combos and mixups
Skilltree
Deep skill trees for Weapon and Magic skills
Invest into your favorite weapons to gain new abilities and improve their capabilities
Balance your melee skills with ranged magic skills as your discover new powers and new spells of destruction
 

Ankhoron a new original world full of magic and heroes of immense power.
Ankhoron – The world of Ankhoron was once the cradle of humanity. It is home to the cities of the Seven Empires that were formed around the sacred magics of the dragons who once ruled the world. The texture of Ankhoron's great continents is as varied as the people who live upon its land, from its towering mountain ranges to its vast and violent seas.
Ashridge – Our story is set in the northern city of Ashridge was once prosperous because of its vibrant farming and mining industries. But as it happens with all things golden, Ashbridge could not stay. When rogue mages discovered a buried trove of ancient necromantic spells, they unleashed a dark magic that poisoned the land. Great buildings were abandoned and crumbled to dust. Peaceful creatures mutated into grotesque monsters. The dead rose from their graves to seek vengeance on the living. Now the city that represented a bright future stands as a bitter reminder of past glory.
We successfully finished our crowdfunding on Kickstarter!

We successfully finished our crowdfunding on Kickstarter, and are working to get the game delivered to our supporters on time. Funding of Demon Knights of Anchoron (DKA) will continue on our website, www.archonforge.com, once the Kickstarter campaign is over. You'll be able to buy a pledge pack or upgrade to a higher one (if available) once Kickstarter pledges have been integrated with DKA accounts.
Get Subscribed to receive updates.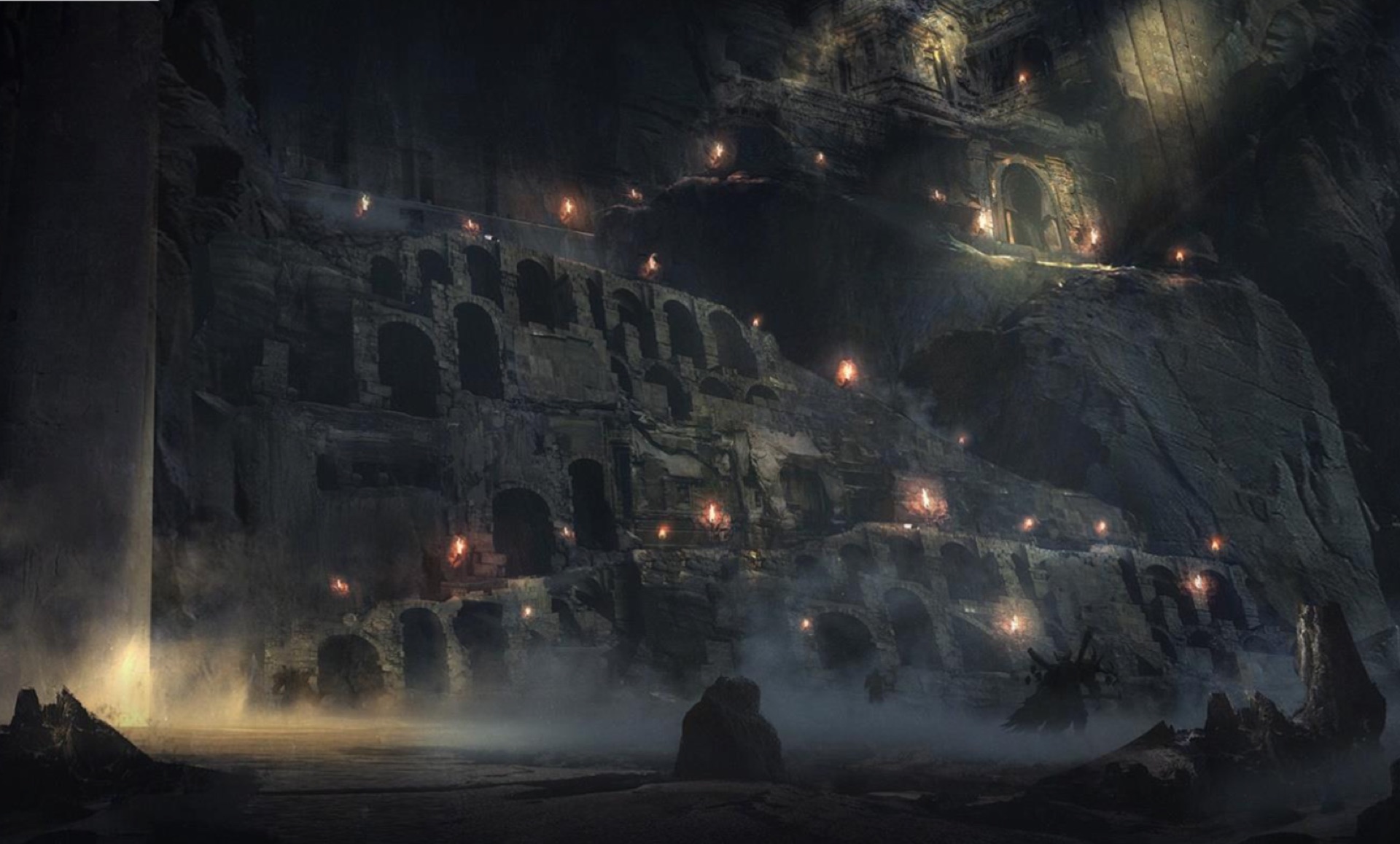 About the Team
Archon Forge Games is an exciting, new studio committed to developing AAA‐quality video games for sophisticated gamers. Our team of experienced and talented developers spans seven countries and has successfully shipped dozens of games for award‐winning publishers like EA, Microsoft Studios, Namco Bandai, and Disney.

New Gameplay and Founding Team Introduction Video!
Kevin Chuang
15+ years in finance, project management, and team head. Successfully launched 2+ new businesses and specialized in technical systems development and setup of new teams. Coordinating teams and offices in Vancouver, Hong Kong, and Tokyo.
Patrick *PJ* Esteves
>15 years as Game Director for multiple AAA games and studios such as Crytek, Ryse:Son of Rom, Pyro, Everquest 2, and Scourge:Outbreak.
Lead Art Director and Lead Environmental Artist
Highly experience couple with >15 years of developing AAA games for studios such as Crytek. A specialist on new world creation and working closely with artists.
Lead Programmer and Engineer
Martin Liu
Experienced Lead Programmer leading Unreal development for multiple games and AAA game development experience on games such as Gears of War.
Lead Technical VFX and Network Programmers
Andrzej and Shin
Our Programming team has recently expanded with the addition of 2 veteran developers each with >10 years experience developing Unreal games and designing large network systems such as for the multi-million person LINE gaming platform.
Lead Technical 3d Character Artist
>10 years as the senior 3d Character artist for AAA companies such as Crytek and other top studios.
Lead Environmental Artist
Smiljan Pecjak
Experienced AAA environmental artist with extensive experience in all aspects of world building and environment art.
Gus Chan
10+ years as Game Artist with >10 games launched. One of the original artist for Dark Souls and Demon Souls.
Ken Komuro
10+ years as Japanese entrepreneur in technology businesses around Asia. Successfully launched 9 international businesses. Coordinating Japan office for translation and sales in Japan.
Careers
Current open international posts for experienced Unreal:
VFX Artist experienced in Unreal Niagara
If you are interested. drop us a line from below.